If you are looking for a trendy bob for autumn/winter 2023, you might want to try the Butterfly Bob. This is a style that has been seen on celebrities like Zendaya and Susanna Reid, the TV Presenter. Andy Heasman, the Creative Director of RUSH Salons, explains what makes this cut different from other bobs and how to style it.
What is the butterfly bob?
The butterfly bob is ideal for those who want a more natural and relaxed look than a classic bob. It has short and long layers that add texture and movement to the hair. The length of the bob is usually between the chin and the shoulders, with a longer layer around the cheekbones and shorter, softer layers around the face. This helps to enhance the facial features and frame the face. The ends of the hair are cut bluntly to create thickness and fullness. This haircut is especially good for those with fine hair who want to make their hair look thicker.
The butterfly bob suits any face shape. For those with a round or square face, the layers help to balance the face and create the impression of a longer face shape.
This haircut is easy to style and does not require much effort. It looks elegant and sophisticated even with minimal or no styling. However, it does need regular salon visits to keep the cut in shape – the layers need to be trimmed and the ends need to be kept blunt and thick.
How would you best style this bob?
There are so many different ways you can style the butterfly bob depending on the clients desired finish. If they want a fuller, more glamorous and polished look, you can use rollers or a hairdryer and round brush to create a more voluminous, bouncy blow-dry look. A mousse is a great product to use before creating these styles to prep the hair and give it hold.
 
Another way to style the look is by using heated styling irons or tongs to create a soft wave in the hair for movement. A serum or oil can then be used alongside a mist of hairspray to keep the waves in place all day and to give them a gorgeous gloss. I love the Goldwell Dualsenses Just Smooth Taming Oil.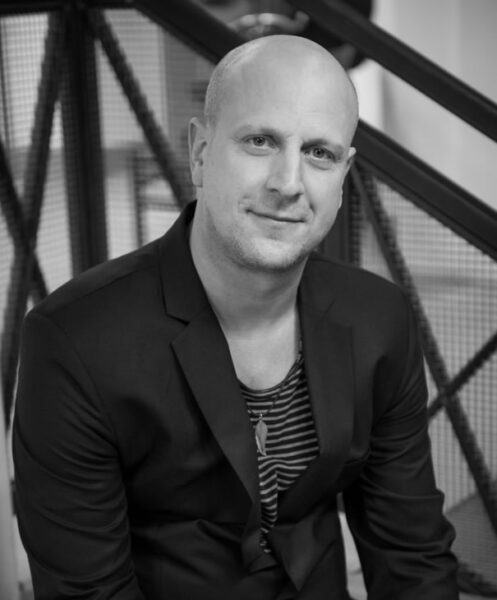 If the client wants a lower maintenance way to style the look at home, that requires little to no effort, a texturising spray/salt spray is a must have. This can be scrunched into their hair when damp to give it added texture and to enhance the layers. Alternatively, once dry, they can use matte product like a pomade or wax to break up the layers and give the style further movement and depth. The Goldwell Style Sign Creative Texture Texturiser Mineral Spray is one of my favourite products for achieving an effortless, tousled finish.