Just when we thought summer was over, the UK is finally seeing sunshine and warm weather again this week, with temperatures of more than 30C.
But with great weather comes great responsibility, especially when it comes to keeping your hair in tip top condition.
The expert stylists at London hair salon Top One have revealed their ultimate guide to keep your hair shining throughout this late summer heatwave, sharing their top tips to keep the frizz, dry ends and green tinge from the pool at bay.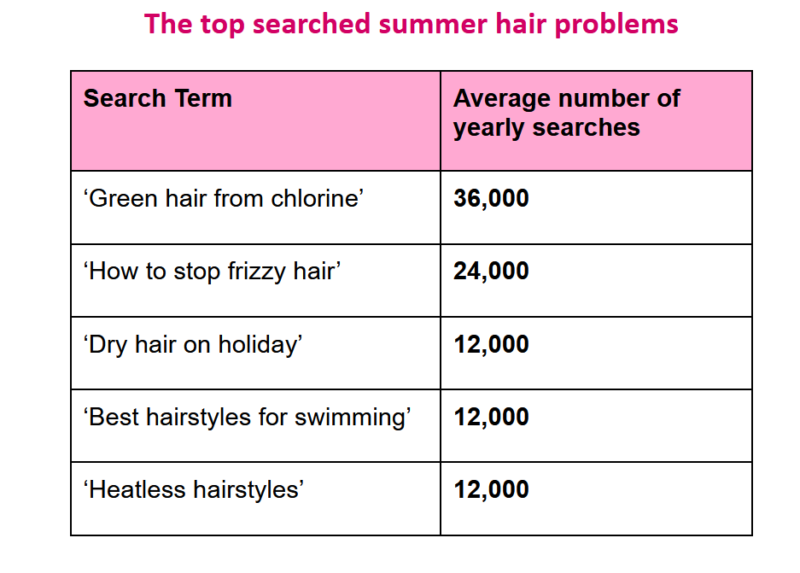 The dreaded chlorine induced green
The green tinge is a very real fear, with the hashtag '#stopgreenpoolhair' on TikTok having nearly 550 million views. Those with lighter hair are at more risk of the green as their hair is typically drier and absorbs more of the chlorine.
Keeping your hair healthy in the heat is no joke, however hair experts at Top One have weighed in on the myth that you should never get your hair wet in the pool or sea:
"As we're finally enjoying some heat and sun again, try not to let the fear of chlorine damage stop you from enjoying time in the pool.

Taking simple steps such as making sure to rinse your hair with fresh water before you enter to stop it from absorbing chlorine and salt can be a great first step as this lowers the risk of the dreaded green tinge.
We'd also recommend washing your hair thoroughly post swim to ensure that all traces of chlorine are washed away, helping to reduce any damage on this front."
Top One's top three post-pool recovery essentials:
"Coconut oil and shea butter are both fabulous products for nourishing the hair and this product from Shea Moisture has the best of both worlds."
"Infused with coconut oil and keratin, this helps to strengthen hair strands and tackle those pesky tangles."
"This leave-in for Joico contains evening primrose oil, which is great for adding moisture and softening the hair. It's also great for keeping the frizz at bay."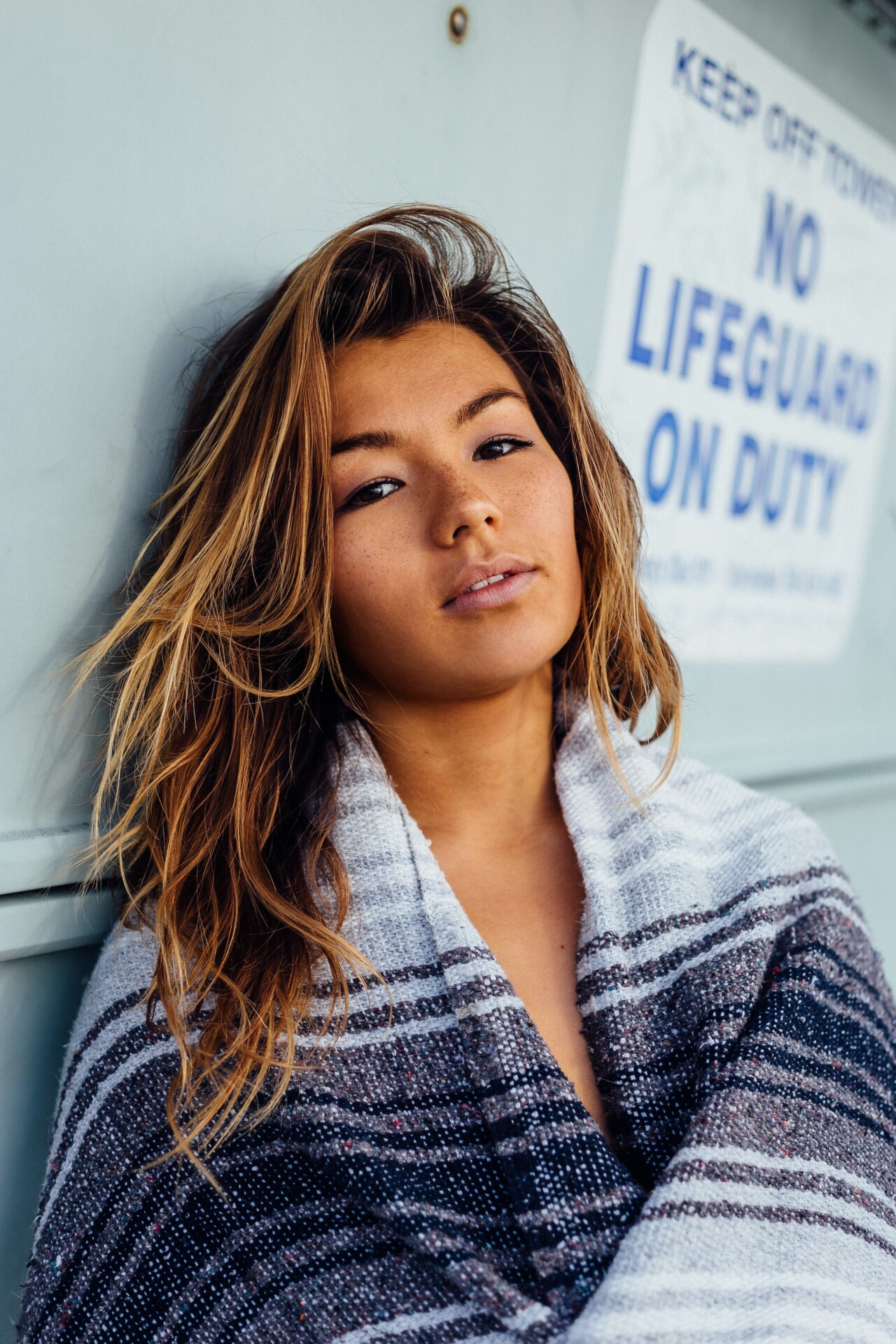 Keep the frizz away
Heat and humidity can be a major culprit for frizzy hair, which is why it comes as no surprise that there are 24,000 searches for 'how to stop frizzy hair' each year.
Top One's top three products for frizz:
"Olaplex has fast become a household name, and it's no wonder really. We adore this hair oil, it tames and controls frizz leaving hair feeling silky smooth."
"We love this Moroccan Oil from Mark Hill. It's budget friendly, and contains Vitamins A and E and Omega 6 which all nourish and hydrate hair. Perfect for keeping the frizz and flyaways at bay."
"The OGX oil is infused with Argan Oil from Morocco. It helps nutrients soak into each strand keeping the frizz controlled, and leaving hair feeling soft and silky."
For those travelling to a holiday destination by plane, the static can wreak havoc, acting like a magnet for frizz and flyaways. Top One commented, "We'd highly recommend applying a leave-in conditioner before flying to lock in moisture and keep your ends hydrated. Then, before you land, quickly run some nourishing hair oil through your ends, not only will this help to hydrate your hair, it will also help take care of any pesky flyaways."
Hydration is key
Trying to keep hair from drying out in the heat is a very real struggle, with 12,000 searches for 'dry hair on holiday' each year.
UV rays from the sun can also contribute to dried out ends, so utilising hair care that contains UV protection can help to limit any dryness caused by sun exposure.
Top One commented: "The ends of your hair are older, and as such, over exposure to elements such as the sun, salt water, and chlorine can dry out the ends more. The absolute key to avoiding dry hair in the sun is to use moisturising hair care products as these will help to prevent the damage caused by the heat."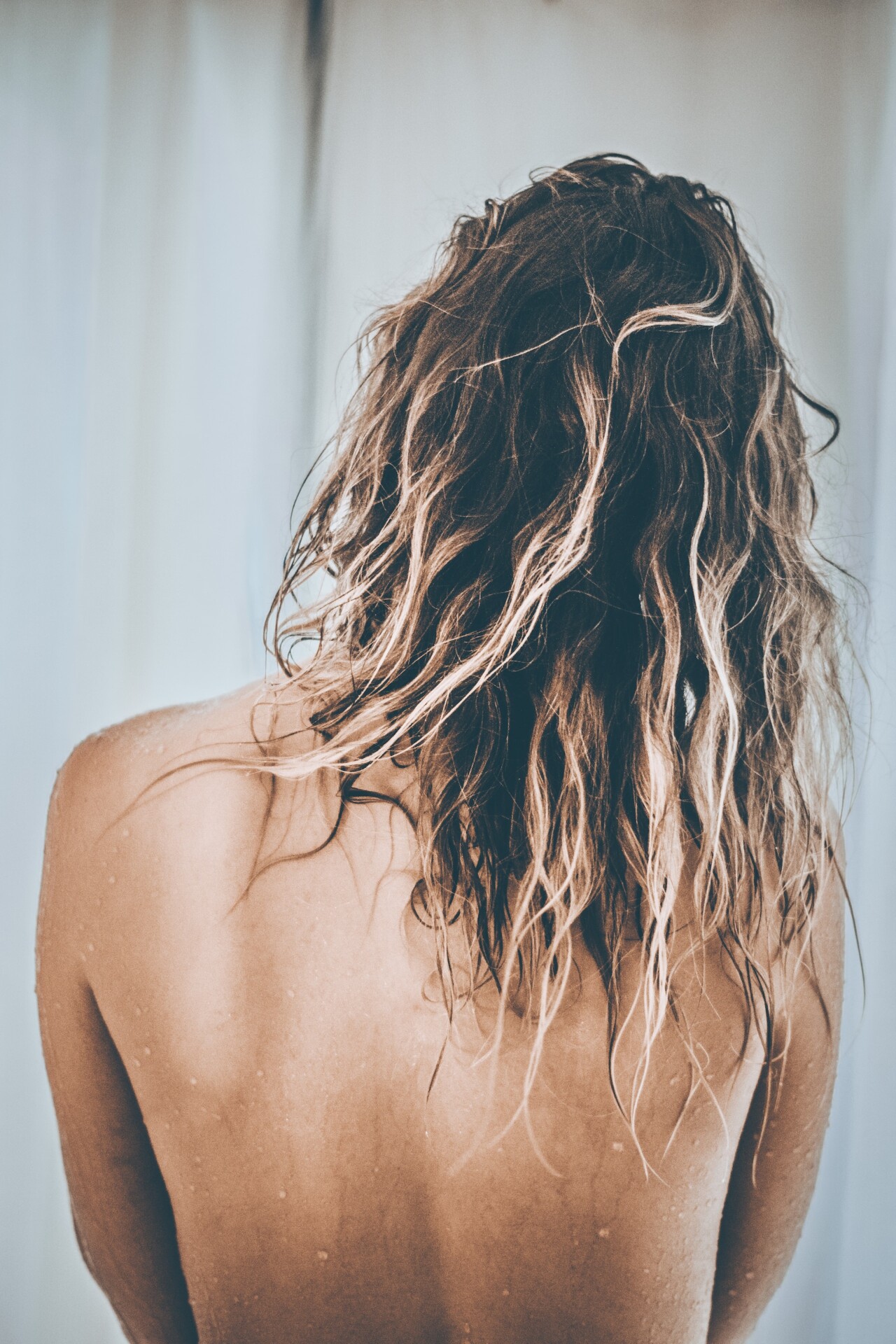 Pool hair? No problem
A dip in the pool sounds ideal in the warmer weather, but knowing the damage chlorine can do to lengths and ends can be off putting.
With searches for 'best hairstyles for swimming' reaching 12,000 on average each year, Top One stylists suggest braids are the way forward for those looking to enjoy a dip in the pool this summer:
"Braids are a fantastic option for swimming, as it helps to prevent the hair from knotting. If you aren't putting your head underwater, popping your hair in a bun is also a great option, as it offers some protection against the chlorine and helps to keep it dry.
However, if you are swimming with your hair down, we'd recommend applying either a leave-in conditioner or a moisturising hair oil to hydrate and tackle the tangles once you've left the pool."
Avoid the heated tools
Tempting as it is to style your hair with your favourite tools through summer, it can often cause more harm than good.
Luckily, the demand for hairstyles created without using heat tools is on the up, with 12,000 Google searches for 'heatless hairstyles' across the year, whilst over on social media #heatlesshair is booming, racking up 1.5 billion views on TikTok
Top One added, "A quick way to achieve the classic mermaid waves is to braid your hair before you go swimming, or after a shower, and leave them in whilst your hair dries. When you take your braids out you'll be left with perfect beachy waves – all without applying extra heat!