Hairdressing.co.uk heard from Suzie McGill, Artistic Director at Rainbow Room International, about this summer's popular hair trends at the nation's music festivals.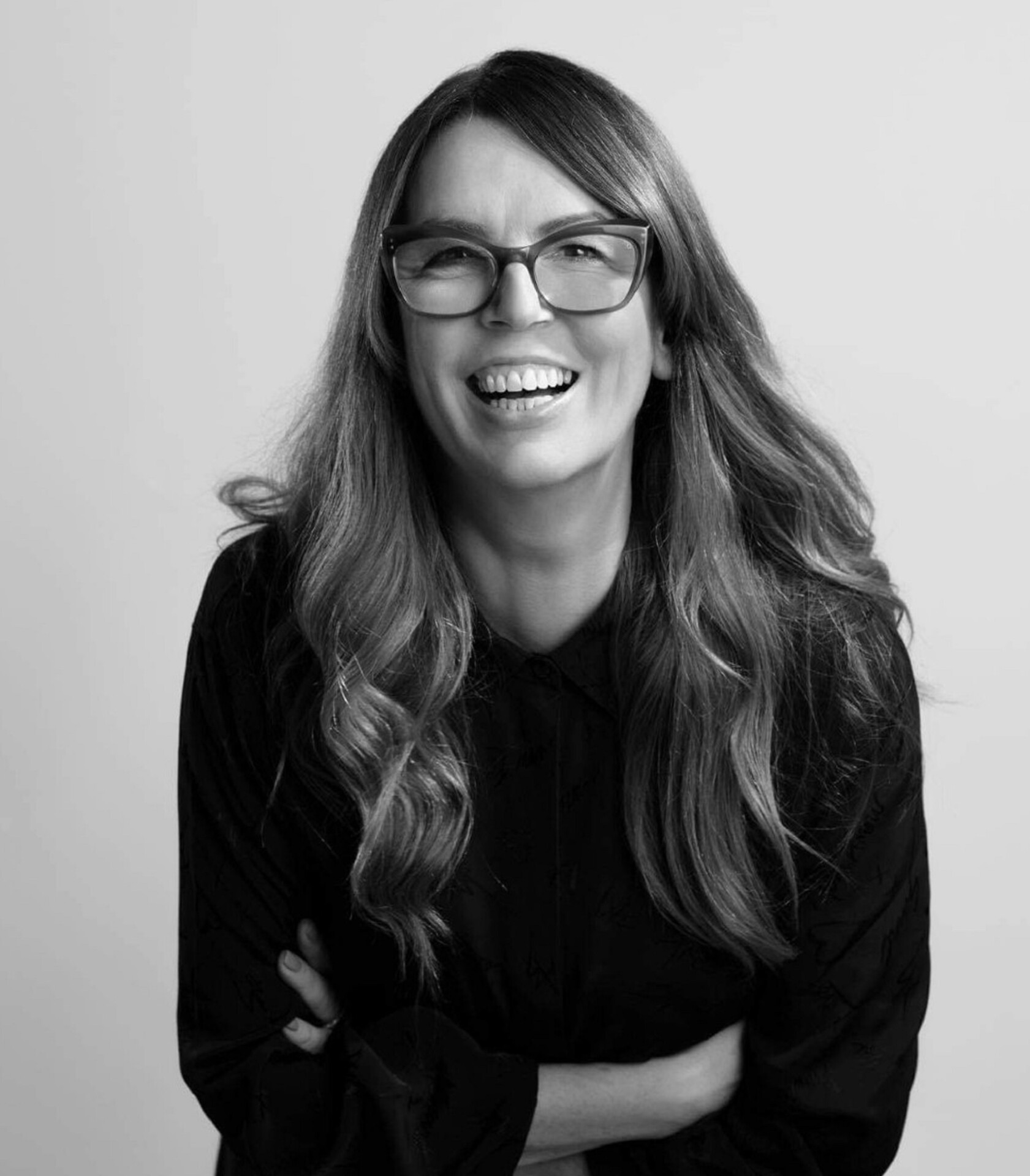 Festival season is here and a crucial element that has become synonymous with festival culture is the vibrant and imaginative hairstyles sported by attendees. For 2023, we will see festival-goers embracing a fusion of unconventional trends from whimsical colours to intricate braids and adorned accessories. Below are some of the key festival hair trends we will see in 2023…
Vibrant Colour Slices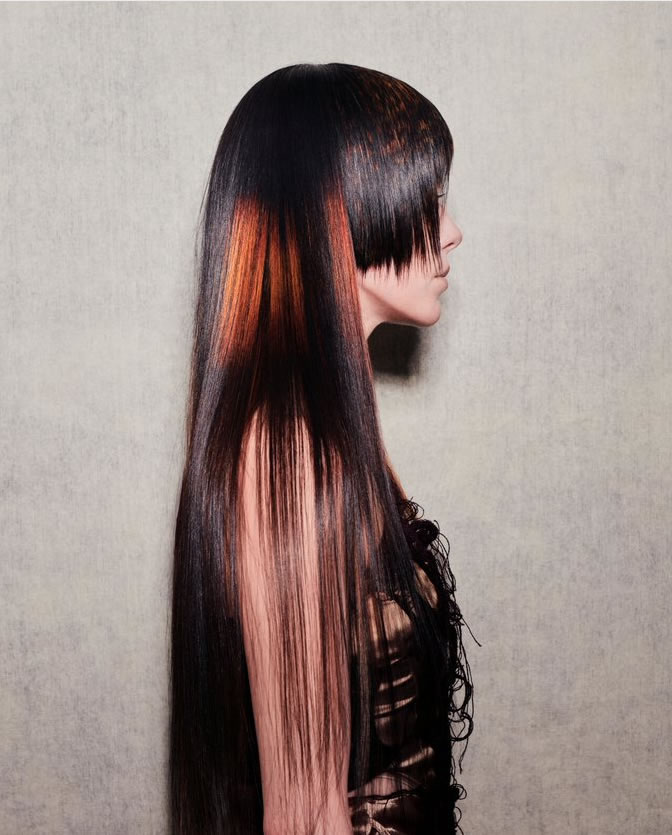 When it comes to colour for festivals this year, vibrant hues are taking center stage, enabling clients to embrace their boldest and most fearless selves. From electric blues and neon greens to radiant pinks and fiery oranges, hair colour looks will be becoming an artistic statement! Clients will experiment with semi-permanent hair dyes, showcasing their unique personalities through an explosion of mesmerising shades and wearing these highlighted, sliced and paneled through their hair for a fun and quirky hair colour look.
Braids with a Twist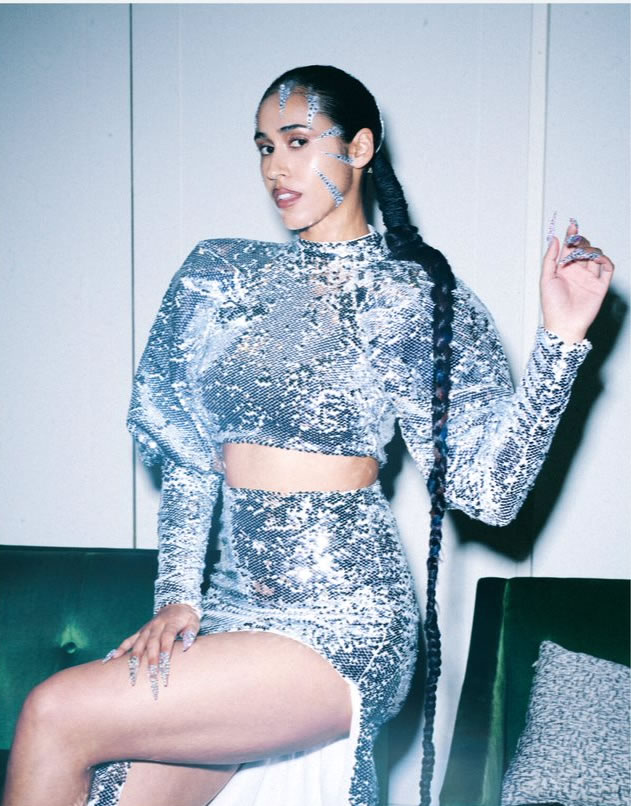 Braids have always been a go-to choice for festival hairstyles, but in 2023, they are getting a contemporary makeover. Traditional braiding techniques are being combined with innovative twists and turns, resulting in intricate patterns and unexpected textures. Clients will explore fishtail braids, Dutch braids, and cornrows, enhanced with playful elements like colorful ribbons, feathers, sequins and gems and even tiny LED lights. These braided masterpieces not only keep hair under control during long days of dancing but also turn heads and make a style statement!
Ethereal Accessories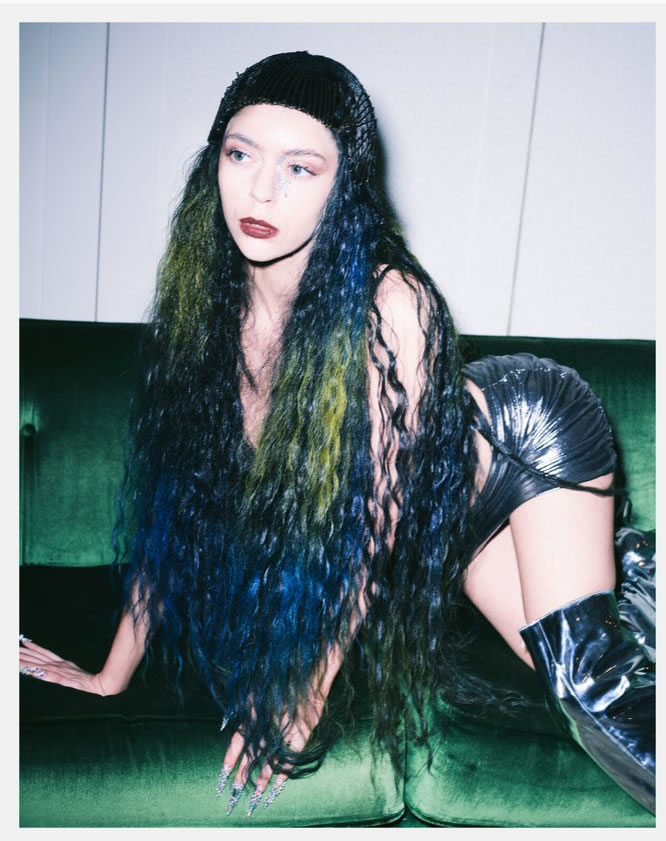 When it comes to on trend hair looks for festivals in 2023, it's not just about the hair itself; it's about the enchanting accessories that transform hairstyles into otherworldly creations. Delicate flower crowns, sparkling rhinestones and whimsical butterfly clips are just a few examples of the ethereal embellishments being used to elevate festival hair to new heights. Intricately designed and embellished headpieces, feathered extensions, and metallic hair tattoos are also gaining popularity, allowing clients to channel their inner goddesses and embrace a sense of mystical allure.
Hair Sculptures (not just simple updos!)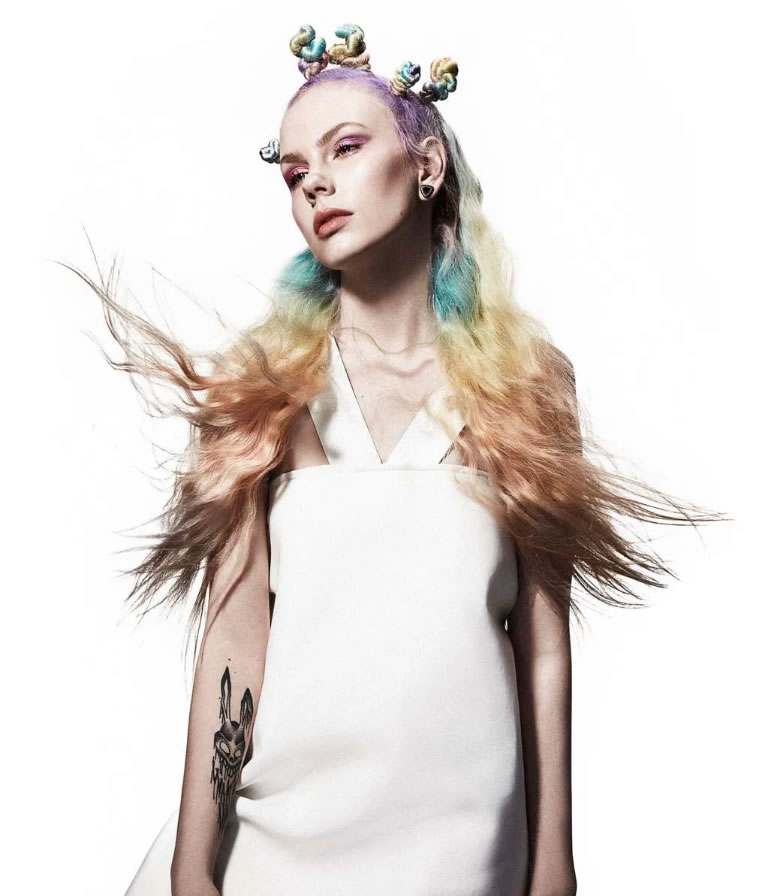 Say goodbye to simple updos of ponytails and low-slung buns. For 2023 clients will be turning their hair into stunning sculptures that defy gravity and that have more imagination. We will see clients coming to the salon to have their hair styled into intricate braided buns and towering top knots. These will be worn higher and have a slight avant-garde feel to them. Clients will pair these with holographic ribbons, celestial-inspired and geometric hairpins and also with colour and glitter to give them a further creative and playful feel.
Textured Mermaid Waves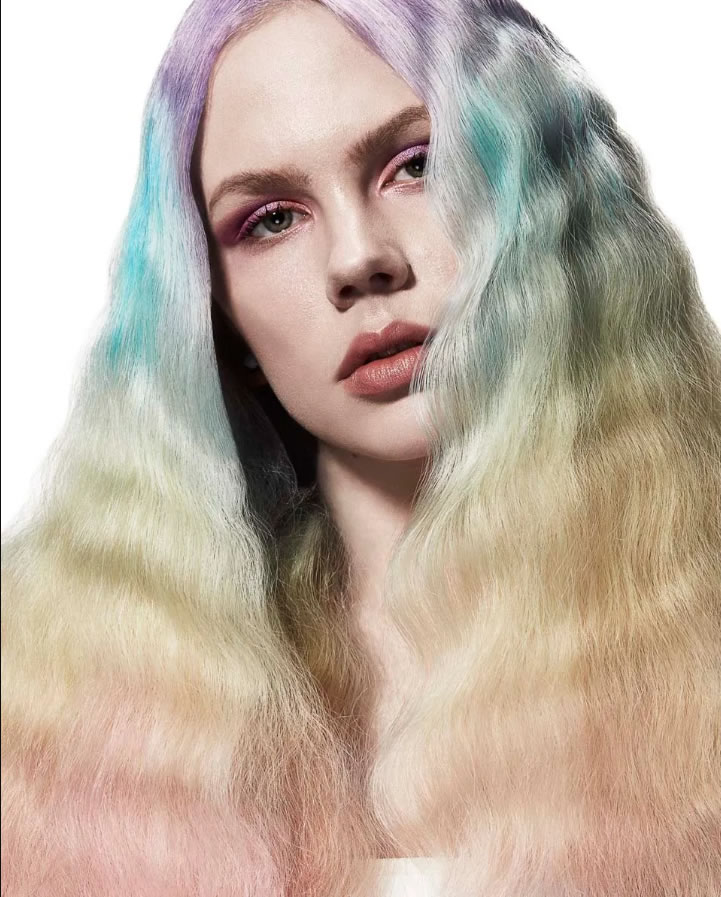 For those clients who don't like updos, textured, effortless, mermaid inspired waves are here to stay for 2023 and look incredibly chic when paired with a cowboy hat. These look beautiful when paired with softer pastel hair colour and can be enhanced further with accessories like starfish charms, seashell hairpins and intricate pearl accents for those who truly want to embrace the mermaid inspired look.