With our newfound freedom something a little different to what we experienced a few years ago, it is a delight to see so many people embrace every occasion throughout the year, making every effort to make memories and special times.
With Valentine's just around the corner, ALTERNA Ambassador, Sabrina Dijkman, has provided us with some fantastic date night hair inspiration for clients and steps on how to create the looks in the salon!
With this in mind, the first occasion of 2022 is of course Valentine's Day – a day full of love, friendship and romance, something everyone needs this year and is one that I am truly excited for. Creating romantic styles is something I truly enjoy and for all the ladies out there, there are so many different options when looking to create the perfect 'date night' hairstyle. From long luscious waves to braided beauty, there truly is a style to suit every client and every requirement.

With the big day hot on the horizon, I am delighted to share with you my top 3 Valentines looks for 2022, along with tips on how to recreate and product recommendations which will work with the hair to keep it looking fabulous at all times.
Sexy yet sophisticated low slung bun
A low slung bun is the perfect date night hair choice. Not only can this style look incredibly sophisticated and chic but it also looks sexy, taking the hair back from the face and off the body, allowing the client's facial features and collar bones to do all the talking!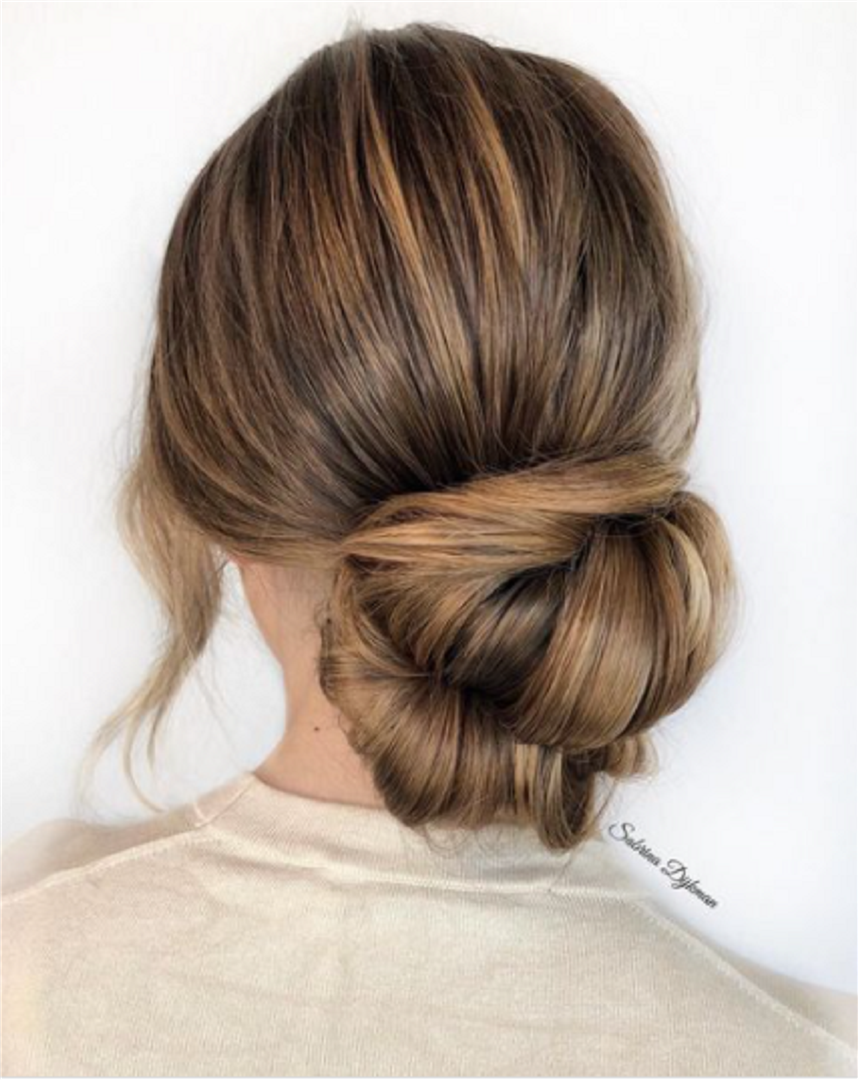 When it comes to creating this look, I love teaming it with volume for a further sexy finish. To achieve volume I always prep the hair by washing with My Hair. My Canvas. More to Love Bodifying Shampoo and Conditioner – this will enhance the volume of the hair, whilst leaving it exceptionally fresh and moisturised. I next use a small amount of My Hair. My Canvas. Soaring High Volumizing Blowout Mist, and distribute evenly to the hair, this again enhances volume but also adds a beautiful shine. I then blow-dry the hair using a large barrel brush to, focusing heat at the root to create a further body and lift within the hair.
Then it's time to create the bun. Start to create a ponytail at the nape of the neck and stop pulling the ponytail through around half way. With the remainder of the hair, pull this up and tuck it into the hair to create and effortless, low messy bun and then use hair ties to give the bun more shape and to create a more polished appearance. Finish by pulling out some pieces of hair around the face to give the look softness and then lightly mist through some ALTERNA Caviar Anti-Aging Infinite Color Hold Topcoat Spray to give the hair shine and enhance the client's hair colour.
Soft and Romantic
Soft and romantic styles are always winners on Valentine's Day, and make just as much of an impact as bolder and statement styles. A romantic half up half down style is a classic and is a trend that will always be popular when it comes to occasions full of love and romance.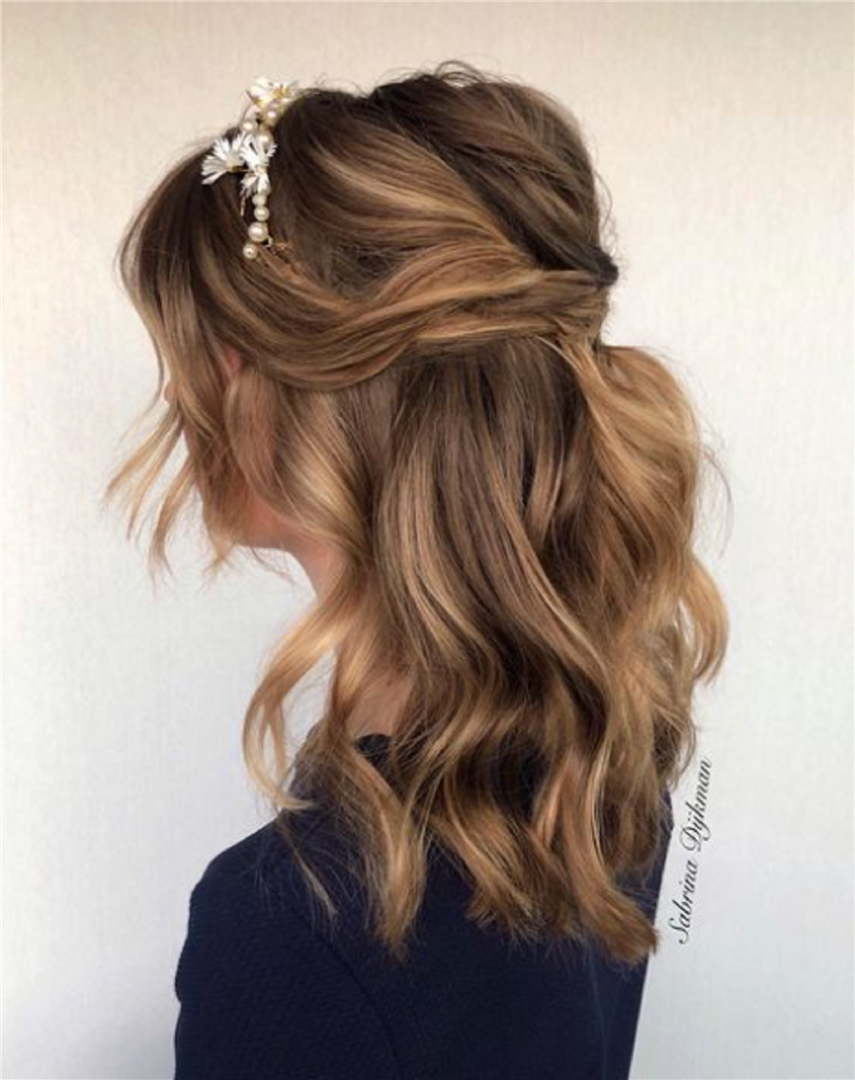 In order to recreate this style, ensure the hair is fully prepped using a moisturising shampoo and conditioner like ALTERNA Caviar's Anti-Aging Replenishing Moisture Shampoo and Conditioner. Then blow dry the hair using a medium sized barrel brush to create natural, soft wave. Remember to blow-dry with the nozzle pointing down to encourage key shine that this style requires.
Once dry it's time to style. Section off two small fringe sections at the front of the hair. Next, take two larger sections at the back of the head, towards the crown, and backcomb ever so slightly to create a slight lift. Bring the sections together and secure with a bobby pin. Next take two further sections, behind the fringe sections, on either side, and lightly bring them back just below the crown and intertwine, securing with a bobby pin. This looks super romantic already! Then tong the hair using a medium sized barrel brush, to create a little extra oomph. Release your two fringe sections and lightly tong.  To finish, add some beautiful accessories to enhance the style.
Perfect Ponytail
The perfect ponytail, which is so incredibly romantic and so simple to create! This is a very low maintenance look and allows you to take the hair away from the face, swept back to give a more dramatic theme.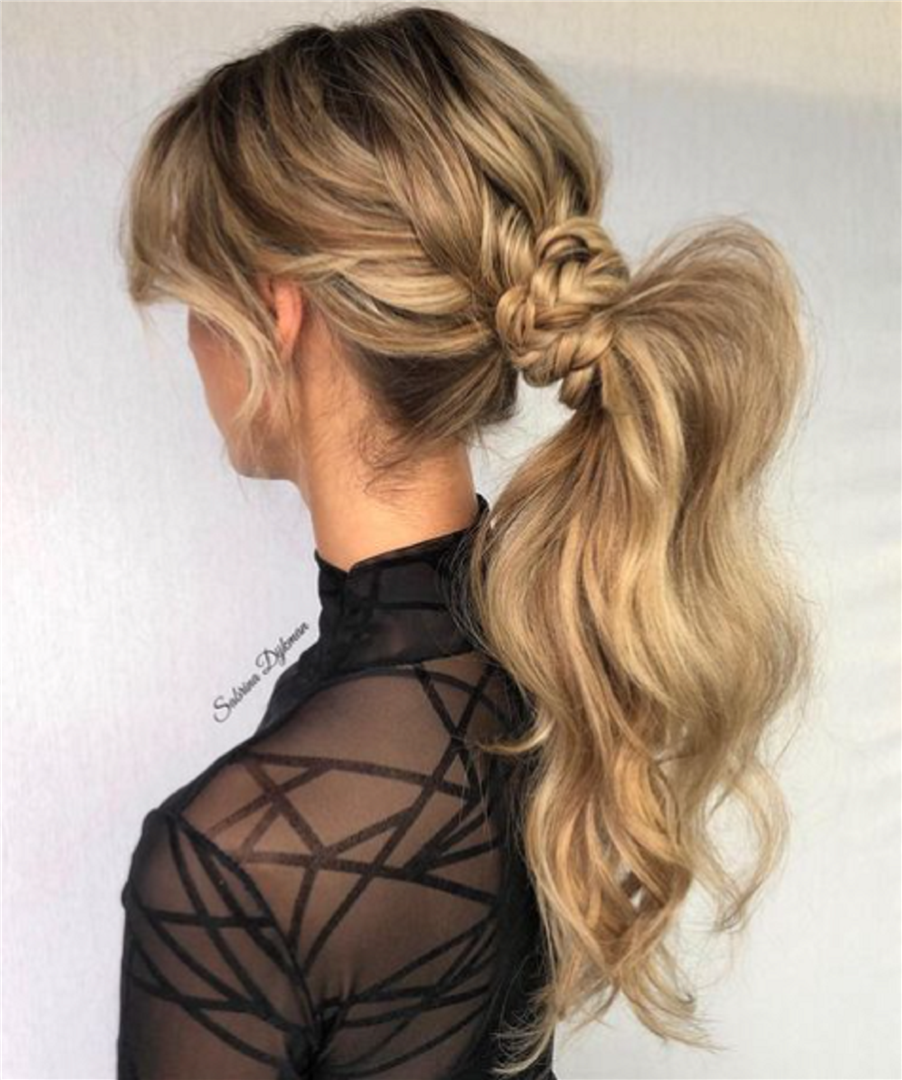 In order to recreate, it's important you have a good canvas to start with. The ALTERNA My Hair. My Canvas. Soaring High Volumizing Blowout Mist is a great product choice and should be applied before blow-drying to give the hair and instant full-bodied and volumised look. This product also includes heat protection p to 232°C, which I love as I can then ensure the hair is heat protected before using my heated styling tools to create soft waves.
I then brush these out for further softness and more volume before styling into a ponytail with an elastic before misting through some of the ALTERNA My Hair. My Canvas. Another Day Dry Shampoo throughout the ends for even more added volume. This dry shampoo can also be used in the roots before styling into the ponytail to give the hair grit before styling and volume at the roots.
To add extra drama and to perfect the look, finish by taking a small section of your ponytail and braiding this before wrapping the braid around your ponytail base to disguise the hair tie.