The D&J Ambrose Art Team has announced its new trend inspiration for 2016, as debuted at Salon International.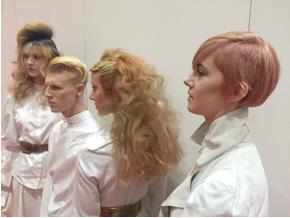 The Art Team says, "2016 sees a change in perception on masculinity and femininity, bringing about a unified creative freedom of expression.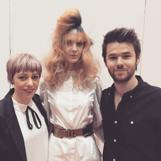 We've taken inspiration from a range of cultural movements including feminist figure and German artist Hannah Hoch who pioneered the art technique Photomontage (a process of cutting and gluing two or more photographs together alongside literature and articles, and re-photographing to make one seamless image.)
Other sources of inspiration include early avant-garde artists – cubism, futurism and expressionism and the work of figures such as Sigmund Freud and Klimt.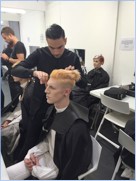 This culmination of ideas has led the team to work with a Klimt-esque palette of soft coppers, peaches and golds juxtaposed with 20's androgynous styles seen at Viktor and Rolf, Khan Nova and Hussein Chalayan."