Last night saw Phil Hunt win the title of "Britain's Best Amateur Hair Stylist 2015" in the BBC Two television series HAIR. We caught up with him for an exclusive interview, just before the final aired.
Hairdressing.uk: what has been your career history and highlights: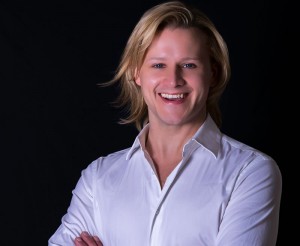 Phil: I worked my way up the ladder in luxury retail culminating in managing several luxury boutiques and stores in central London as the store manager. This career did not fulfil me, so I am now pursuing my ultimate dream which is to be a hair stylist for film, tv and theatre, where I aim to create amazing hair styles and shapes from period pieces to futuristic show stoppers.
In addition to this, I plan to train in wig making, so I can use my knowledge to create pieces for actors/performers whilst also using my skills to create everyday pieces for cancer patients and those with hair loss problems.
I've decided the best way to do this is to learn from the beginning and retrain. I want to understand everything there is to know about cutting, colouring and styling, the science behind hair and the history of hair. I have now embarked on a new career, starting at college and have begun training in a salon to gain further knowledge. I haven't looked back since. Entering education as a mature student is daunting, but the team at EHWLC have been very supportive and in return for their amazing efforts I am now an ambassador for the EHWLC "#makeithappen" campaign which encourages mature students to retrain and follow their dreams.
Hairdressing.uk: What has been your biggest achievement so far?
Phil: After a few months at college, An email came through to my tutors at EHWLC looking for applicants for the new series of BBC Two's "Hair". I had already watched last year's series and this had helped me define my career goals, so I decided to go for it. I applied in writing for the show, sending in some of my creations and giving a summary of who I am. I was asked to go for an audition, where I was asked to create a style based on the theme nature; I chose to do a forest goddess, incorporating weft, hair lace and a full set, and that was achievement enough for someone new to the world of hairdressing. After an intense week of waiting I was incredibly lucky to bag myself a place on the show, with 9 other contestants, I had 3 weeks to prepare before filming.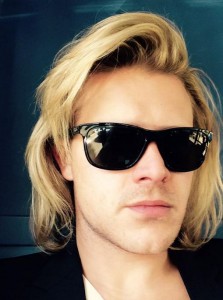 The show was intense, exciting and definitely a challenging experience. In order to compete I quickly learnt new techniques, styles and shapes, and forms and structures. I forced myself into areas of hairdressing I have never been. I see hair as an art form in which one has the ability to tell a story and develop a unique look.
The show ultimately has a winner, "Britain's Best Amateur Hair Stylist 2015".
Hairdressing.uk: If you weren't a hairdresser what would you be?
Phil: Possibly a gardener, somewhere I can design new shapes and forms.
Hairdressing.uk: How would your clients describe you?
Phil: Quirky, fun, passionate and brave.
Hairdressing.uk: Is there a particular style do you wish you had created?
Phil: 5 point Bob by Vidal Sassoon, this shape and design is amazing from all angles and the history and inspiration is magical.
Hairdressing.uk: Who is your style icon?
Phil: I take my inspiration from everywhere, nature in particular. I love reading fantasy books and get lost in a world of fiction, my imagination is wild and I only wish I could create all the ideas I come up with. So my style icon would be the imagination of so many amazing authors.
Hairdressing.uk: Who is your hairdressing idol?
Phil: Vidal Sasson in the early years, his creativity was inspiration enough.
Patrick Cameron, for his glamour and wow factor, his showmanship.
Error Douglas, his ability to make everyone feel a billion dollars.
Hairdressing.uk: Which hairdresser would you most like to work with (past or present)?
Phil: Vidal again…his keen eye and knowledge.
Patrick Cameron for the showmanship.
Pam Neale (my current lecturer- she is very inspiring and has been cutting and colouring for 30 years).
My manager at work, Penny Campbell, who's 35 years of experience with men's hairdressing is truly inspiring.
Hairdressing.uk: Who cuts your hair?
Phil: No one!! I don't have much of it and it doesn't grow fast! I sometimes let the team at Oolong Hair snip it!
Before training I had the same hairdresser to cut and colour my hair for 10 years, Christine Cray, from Christine's hair salon, Primrose Hill but she unfortunately moved to France, I was really tempted to visit her every 3 months but just couldn't afford to.
Hairdressing.uk: Which one product couldn't you live without?
Phil: Argon oil
Chamomile tea
CAT spray
Bleach!
Hairdressing.uk: Yikes that's a bit scary! What's the best career advice you've ever been given?
Phil: There are givers and takers in this world, decide which one you are and strive to be the best you can be. (My mum).
Thank you Phil. Congratulation on winning the competition.