Jack Howard at Paul Edmonds, international hair colourist to the likes of Gillian Anderson, Poppy Delevingne and Suki Waterhouse, gives his thoughts on the A-list colours seen at this year's Academy Awards…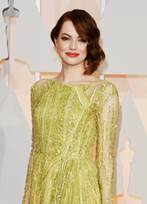 Emma Stone's gorgeous red colour has long been a favourite of mine. I love the way she's changed it up slightly for the Oscars by slicking it back on one side.
Another gorgeous red head on the red carpet was Jessica Chastain who kept it simple with her perfect soft golden copper tone.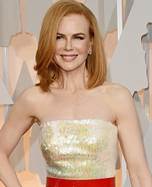 I was pleased to see Nicole Kidman back to her pale copper tone as for me it is the shade that suits her skin tone the best.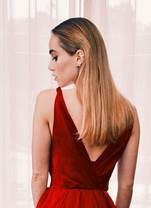 My client Suki Waterhouse was another clear winner on the night proving how balayage works just as well on slicked back straight hair as it does on tousled waves.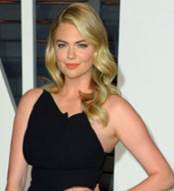 At the Vanity Fair after-party, Kate Upton showcased her gorgeous blonde Balayage in old school glamorous waves, which I loved.
Proving that Balayage is not just for the younger lady, Jane Fonda shows that freehand highlights give a much softer fresher feel, which looks beautifully youthful. Her Balayage colour looks amazing and effortless and works for every age group.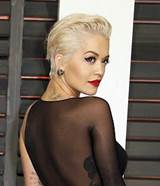 Although she got slated for her dress choices, Rita Ora's hair looked amazing – there's nothing like a statement ice blonde.
Jack Howard (www.jackhoward.co.uk) at Paul Edmonds London (www.pauledmonds.com) 217 Brompton Road, SW3 2EJ – for appointments, 0844 770 9410/020 7589 5958
---
Shelley Pengilly, Director of Shelley's Salon and milk_shake artistic team member gives her tips on achieving Emma Stone's Red Carpet look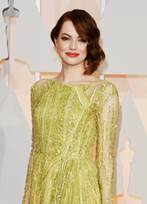 She may not have picked up an award for her role in Birdman, but Emma Stone sure showed Hollywood that she was a winner in the style stakes.
To create Emma's 30's inspired S-waves, start by applying milk_shake Shaping Foam to wet hair for a natural and flexible hold. Blow-dry the hair before putting in a side parting to give a soft root lift. Once parted, take a curved section from crown to the bottom of the right ear (following the shape of the head) and clip out of the way as this section will help to conceal any pins later on. Sprinkle No Inhibition Volumising Powder on the roots and gently backcomb to help create a last look. Twist the hair starting from the left hand side and twist round the head, finishing behind the right ear and securing with Kirby grips. Release the secured section and vertically curl the hair using a large wand, starting from 3 inches from the root.
TOP TIP: Ensure every section is curled away from the face and in the same direction for perfect Hollywood waves when brushed out. Brush out the curls using a paddle brush that has been lightly sprayed with hairspray to release the waves slightly. To finish, mist the look with milk_shake Glistening Spray for intense shine.
For more tips and tricks visit milk_shake bubbles at http://www.milkshakehaircare.co.uk/blog/
---
Ken Picton, director at Ken Picton Salon and ambassador for ghd, L'Oreal Professionnel and Kerastase and director Dafydd Rhys give their tips on the emerging buns trend on the red carpet and how to recreate it at home.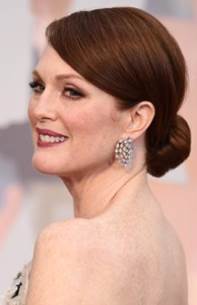 Buns are definitely having a moment on the red carpet; Oscar winner Julianne Moore, nominee Rosamund Pike and top model Behati Prinsloo all wore their hair in sleek buns at this year's awards all with different partings.
For Julianne's Oscar-winning look: Blow-dry your hair using Shu Uemura Essence Absolue Oil. Using the ghd Aura Air Styler and a Sound Natural bristle brush aim to achieve the smoothest finish, without concentrating too much of your styling on volume or shape.
If you have naturally smooth hair you may be able to sleek your hair straight back but if you still have a slight movement in it you may want to smooth over using the ghd Eclipse styler.
To smooth your hair back, firstly place in the parting before using a natural bristle dressing brush to style.
Spray some hairspray on the brush as this will smooth down any fly away hair to achieve a flawless finish.
Gather the hair into a sleek low ponytail and loop into a bun (either with just your natural hair or with a donut if you prefer), secure with grips and spritz with hairspray for staying power.
Ken Picton is at 8 Mermaid Quay, Cardiff, CF10 5BZ. Appts: 029 2066 2080 www.kenpicton.com