A top industry panel has spoken and this year's nominees for the most prestigious title in British hairdressing have been announced.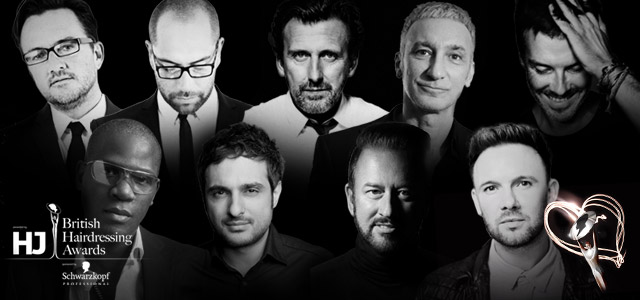 The nominees for HJ's 2016 British Hairdresser of the Year, sponsored by Schwarzkopf Professional, are:
Darren Ambrose
Errol Douglas
Mark Hayes
Gary Hooker & Michael Young
Akin Konizi
Mark Leeson
Angelo Seminara
Jamie Stevens
The winner will be announced on Monday 28 November alongside winners in six specialist categories and nine regional categories, on the biggest night in the hairdressing calendar.
Entries will close at 5pm, Friday 24th June 2016
Choose your category, download the entry form for more information on how to enter and enjoy your shoot!
CATEGORIES
> Afro Hairdresser of the Year
> Artistic Team of the Year 
> Avant Garde Hairdresser of the Year
> Men's Hairdresser of the Year
> Newcomer of the Year
> Schwarzkopf Professional British Colour Technician of the Year
> Regional Categories:
Eastern, London, Midlands, North Eastern, North Western, Northern Ireland, Scottish, Southern, Wales & South West

Download the entry form HERE