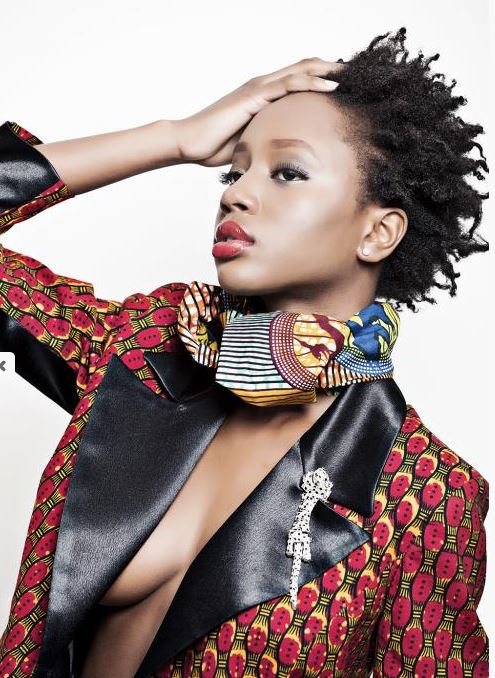 Carmen Ekpo, 19, has been a model for a year and 5 months. She's represented by Cliché model management.
Hairdressing.co.uk recently talked to Carmen and found out all about her life as a model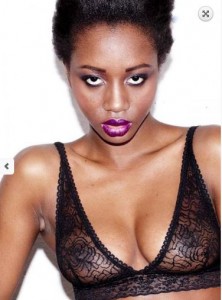 How did you get into it? Did it take a long time? Did you feel like giving up & what inspired you to keep trying?
The first thing I did as a model was walk for a fashion show in Notttingham. I had always wanted to be a model before that, I'd watch youtube videos or models on a catwalk, copy poses from magazines, but I never believed I'd ever actually be one. One day my friend literally forced me to send a couple of pictures of mine for a casting application and somehow they decided they wanted me to model for them! After that I didn't really do much because I assumed it was a fluke but in December that year, I applied for another fashion show casting and again I was picked! That was when I decided to believe in myself and pursue a career as a model. It's taken a year and a half to get to where I am, the starting point of my career and in my opinion that's not too long, although longer than I would have preferred. I have considered giving up sometimes, but my family's support always keeps me going, because I know that they want the best for me and that's what makes me happy.
What was it like starting out as a model? Did you have a role model? Were your parents/partner/friends supportive?
Starting out for me was very good because I knew nothing, and as they say ignorance is bliss. I somehow managed to come across mostly good people who were professional and only seeking to better themselves and those around them, I didn't have a role model, I don't believe in role models. In my opinion having a role model means wanting to be that person and doing that does not allow you to be yourself, although there are people such as Tyra Banks, Chanel Iman, Jourdan Dunn, Alek Wek, Ajak Deng, Flaviana Mata and Nyasha Mathondze, whose success and careers I use as yard sticks to measure mine. I have a wonderful support system as those that I love support me. My dad is my unofficial legal advisor, my mum's my unofficial manager and my friends, boyfriend, siblings are my number 1 supporters.
Describe the balances between working as model and your 'other' life.
It's difficult to say the least, and there are a lot of sacrifices to be made especially if you want to be successful eventually. I'm a university student right now and as such there's always one deadline to meet, article to be read or meeting to attend and that's just for the academic activities. University life is super busy on its own with its extracurricular activities such as sports and entertainment clubs among others, combined with the life of a model where anything can come up at anytime, it's nothing short of a miracle being able to succeed at one of these things not to mention both. With the difficulties though, come this wonderful sense of achievement, confidence, and general self-fulfillment. Knowing that I have goals, that I am working as hard as I can towards them, and that I'm doing everything I can in-between makes me believe that I will eventually succeed.
Hair Modelling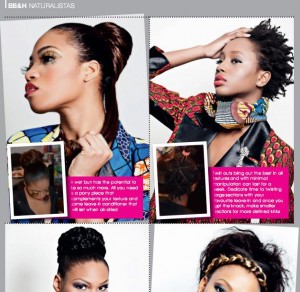 Carmen has recently been doing some modelling where her stunning hair has been the main feature.
What does being a hair model involve?
Honestly I have no idea, generally I do what the hairdresser tells me to do. If that means washing my hair every 10 days, I count those days, if it means eating certain foods, I eat those foods, if it mean I use only a certain hair product, I do. Otherwise I do what other normal models do.
Did you ever have any nightmare shoots?
Not really, there have been a couple of shoots that I've done where I'm not happy with the make-up or something but never a nightmare.
Let's talk about your beauty regime: How do you keep your hair healthy?
I shampoo & condition my hair every 10-14 days but other days I absolutely love to let water run through. I use either indian hemp, Dr. Miracles gro oil, Mizani hair oil or coconut oil every other morning. I mix my indian hemp with Virgin hair cream. I only use a little at a time make sure that the hair has gotten a rinse before put anything in it. I don't like the idea of my hair having too many products in it at any one time.
Do you have a favourite accessory, what is it?
Not really, well not unless you count shoes as an accessory. My main indulgence are my shoes. My collection is small now with only 15-20 pairs of shoes but I plan on making to that collection grow as soon as possible. I love all shoes, flat, heeled, platform, boots, sandals, trainers, hi-tops everything. Statement shoes though, hold a special place in my heart. Those shoes that have strangely shaped heels or designs, generally those that stand out from the crowd, those are my favourite type of accessories.
Who ís on your favorite designers list?
That's a difficult one, as I can only afford to admire most of them from afar so I don't think I can really appreciate what they have to offer. Alexander McQueen & Stella McCartney for clothes, and Christian Louboutin, Alaia, Jeffrey Campbell, Jeremy Scott, Balenciaga, Prada and Jimmy Choo for shoes.
 We asked Carmen for any advice or tips she could pass on.
Knowing what you know, what advice would you give to models trying to establish themselves?
I'd say always be prepared to learn, whilst making sure that you know as much as possibly can about what it is that you're doing. Keep an open mind but be confident of your beliefs, don't do things without thinking. Always believe in yourself, be confident and humble. Most importantly make sure you have a support system, it could be one person, two people or a whole bunch of people, but make sure you have people who will support you and give you their truthful opinion no matter what.
Thank you Carmen, we wish you well and we'll look out for you on magazine covers in the near future!
Look out for our interviews with Anisa and Candice coming soon.